MamaeFit Case
MVP entirely designed and built by Vinta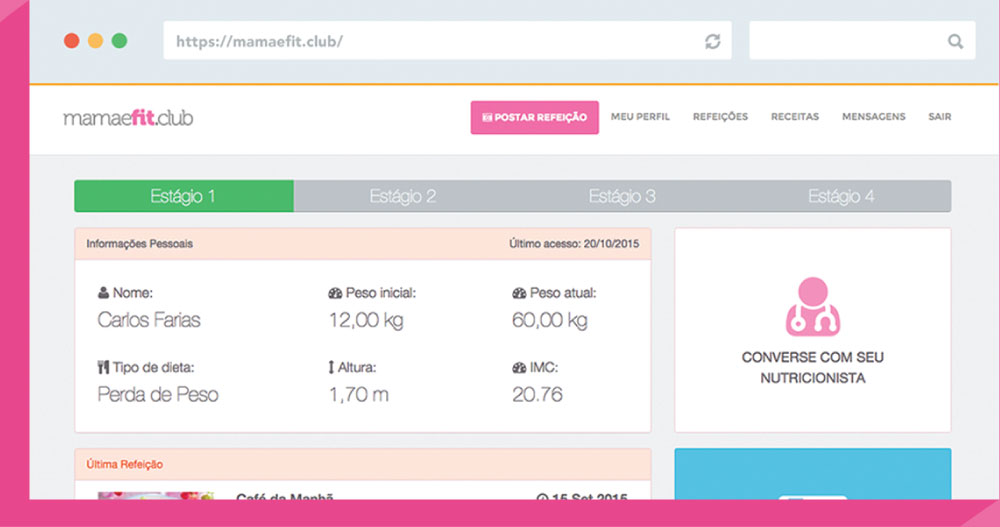 MamaeFit
2015
MamaeFit is a Brazilian startup to help moms to feel better about themselves and with their children. It's a place where they can find help with exercises, chat with a team of qualified nutritionists and get precious feedbacks about lifestyle.
MamaeFit's Minimum Viable Product was entirely designed and built by Vinta. The MVP consisted of a web version where moms can upload photos of their meals and have one-on-one chats with nutritionists. The payment was implemented with a transparent checkout designed for improved sales. Attending to the client needs, we used a Brazilian payment gateway called PagSeguro. We used Trello to organize and define together with the client the priority features for development, always considering the project's budget.
Technologies used in MamaeFit included HTML/CSS/JS with AngularJS for the web interface, Django for the backend and Django REST Framework for the API.